Business Olympics for Secondary Schools is a global competition organized with the use of Business Simulation Games.
The competition is aimed at secondary school students from all over the world who, wishing to test their theoretical knowledge in practice, will be running virtual companies and competing against each other.
Participating in the BOSS competition is free of charge. If you have never used REVAS simulations, no problem! Simulation instructors will assit you through the whole competition to make sure you know how to run your virtual business!
Key information about BOSS
01 Schools register teams to the competition. Each team consists of 3 students + business teacher. Their task will be to run a virtual Travel agency and beat the competition. Every school can register only 1 team for the competition.
02 All teams run their virtual businesses for 5 weeks. For starters you will play 2 rounds with simulation instructor and then each week there will be 1 round to complete. Each week there will be briefings with simulation instructors to assist you in your managerial decisions.
03 All teams will compete against one another and finally there will be a global ranking to find the best teams!
Check your managerial skills and win attractive prizes!
Best teams will be rewarded with smartwatches, ebook readers,  and of course medals!
All participants will receive e-certificates.
Teachers supervising the best teams will also receive smartwatches, ebook readers and headphones.
Additionaly, they will be invited to a REVAS Certified Instructor Training.
The schools of the winning teams will be granted a one-year subscription to Revas Business Simulation Games platform to run their own business courses with simulation games.
01
Registration
11.10 - 31.10.2021
02
Announcement of accepted teams
02.11.2021
03
Demonstration training video for teachers
04.11.2021
04
Round 1 - 2, training session with simulation instructor
08.11 - 10.11
05
Gameplay rounds 3 - 7
10.11 - 10.12.2021
06
Final results
Mid December
Recruitment for the first edition of BOSS has been completed. We have received 95 applications from 46 different countries
– which is more than twice the number that we have initially expected!
If you want to know more about the upcoming competitions please contact us at contact@revas.pl.
Simulation used in the contest
Revas Business Simulation Game 'Travel Agency' gives you a chance to play the role of a co-owner of a virtual travel agency. Your agency will offer various domestic and international trips. You, as the manager, will make a number of decisions that entrepreneurs face on a daily basis – choose your services, make investments, hire employees, set prices as well as monitor competitors' activities and analyse customer satisfaction. To be the best manager, you need to maximize your financial result while still growing your company and taking care of your customers and employees. More about the simulation…
Below you will find all the information and materials you need regarding the Business Olympics for Secondary Schools
The document contains details reg. participation in the competition.
The document provides a detailed schedule of the competition including all decision rounds and their deadlines.
Training sessions schedule
This document presents what group of virtual market are schools in and dates of their training sessions with simulation instructor.
Simulation guide – Travel Agency
The document contains the simulation guide for the Revas Business Simulation Game – Travel Agency.
The link redirects you to the Revas YouTube channel, where you will find a playlist with video tutorials for the decision-making process based on the Travel Agency simulation. To see the playlist, click the button in the upper right corner of the pop-up window.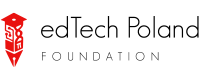 If you have any questions regarding the BOSS competition, feel free to contact us: